Welcome to Ray White Nepean Group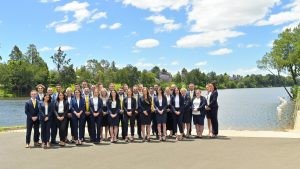 With 2 offices across the Nepean region, including Penrith & Glenmore Park, Ray White Nepean Group has a comprehensive geographic reach across the region.
In combination with our large and cohesive sales and property management team, we are able to leverage our size, and a considerable amount of combined experience, to deliver our clients a strategic advantage in a competitive market.
If the thought of a successful career (not only in real estate sales or property management) with Australasia's Supergroup excites you, we want to talk to you. We have many careers for people seeking to broaden their skills and professionalism to join our Group.
For more specific information on career opportunities with Ray White Nepean Group please contact us on daniel.piredda@raywhite.com or phone 02 4732 3333.
To find out more about our offices click on the office locations.